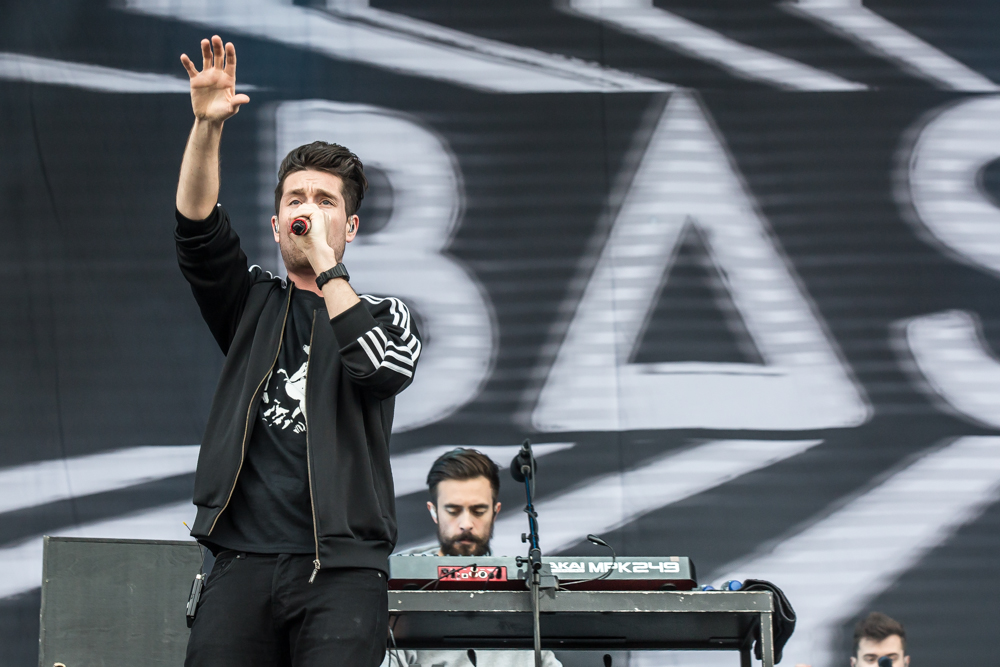 Bastille were among the most talked about and highly anticipated acts of the festival - they seemed to live up to the hype, putting on a really good live show while engaging their loyal fanbase. We were most impressed with their use of samples which kept the set flowing nicely.
Festival headliners Arcade Fire always encompass the true festival spirit with their flamboyant shows and have that wide reaching appeal that works so well at Festivals. The new Arcade Fire album 'Everything Now' will be released on July 28 2017 - the title track went down well with it's ABBA-esque summer vibes at the festival, check it out here: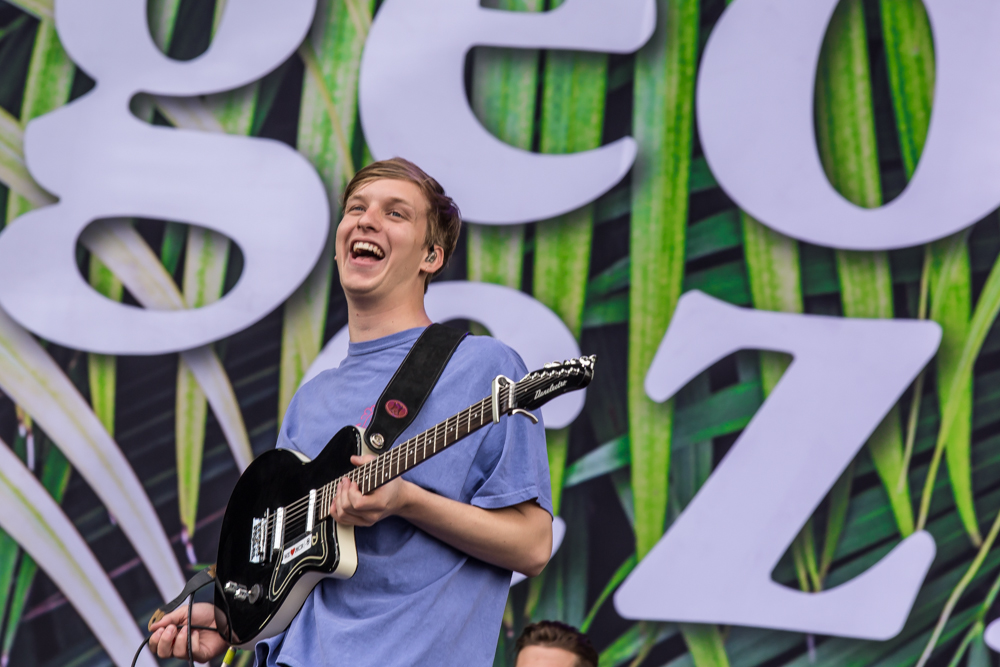 In little more than 18 months George went from virtual unknown to one of the international breakthrough artists of recent times: taking in a top 10 album in 10 countries; three sold out UK tours; nominations for four BRITs, one BBC Music Award and an Ivor Novello. His set at IOW went down really well, check out his latest single 'Don't Matter Now' and the brilliant 'Barcelona' below:
One of those bands that have been around doing their own indie-pop thing for a while now - it's easy to forget just how many songs you actually know of theirs. Having just issued 'The Best Of ... So Far' album they proved how much they clearly enjoy performing and that they can still command a decent festival following.
Last year was incredible for Rory - he was also a hotly anticipated performance at Isle of Wight this year by many festival-goers. The phenomenal success of his single Human around the globe follows years of relentless performing and he has built up an incredible following - his set on the Main Stage was impressively powerful with his soulful, honest voice ringing out across the site.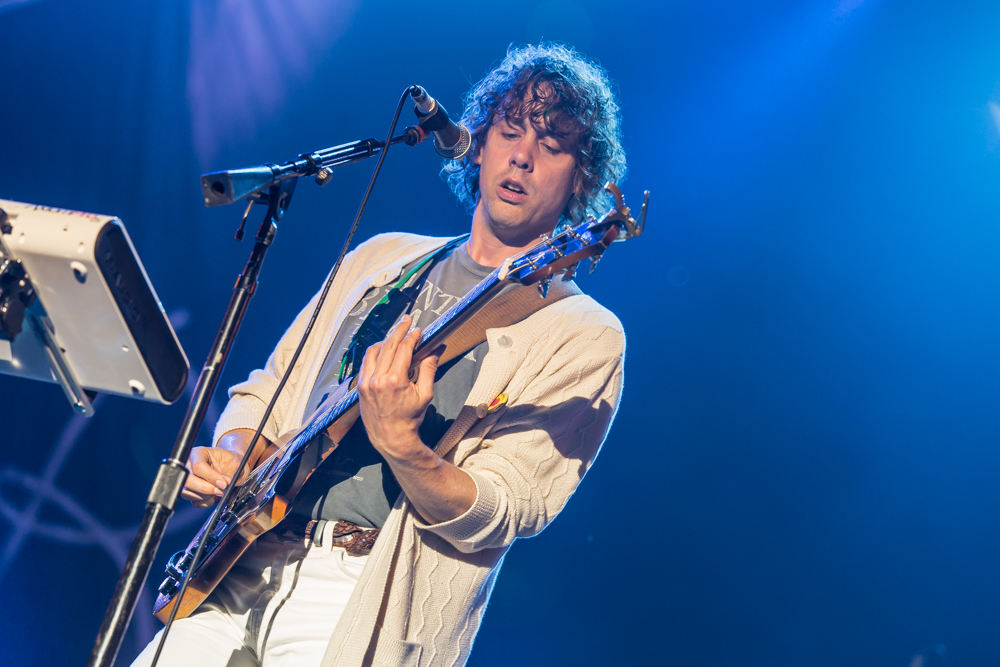 Reinvigorated and back from hiatus, Razorlight headlined the Thursday at the Isle of Wight Festival this year. Singer Johnny Borrell put on a great performance and it was a fitting start to the weekend.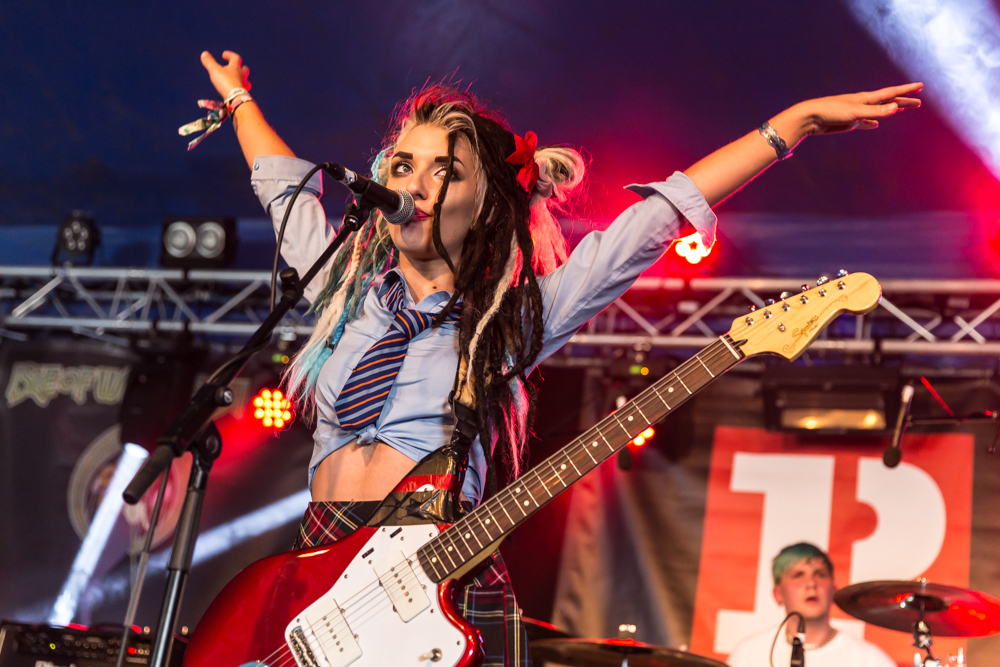 Strong and fresh but at the same time nostalgic of 90's Riot Grrrl, we are properly impressed with Hands Off Gretel. Perfectly placed to make a Mary-Jane shaped dent in 2017 Lauren Tate oozes charisma with an attitude drenched Brody-like tone to her vocals that twists into full-on Courtney husky growls. Check out a little taster here in the form of 'One Eyed Girl':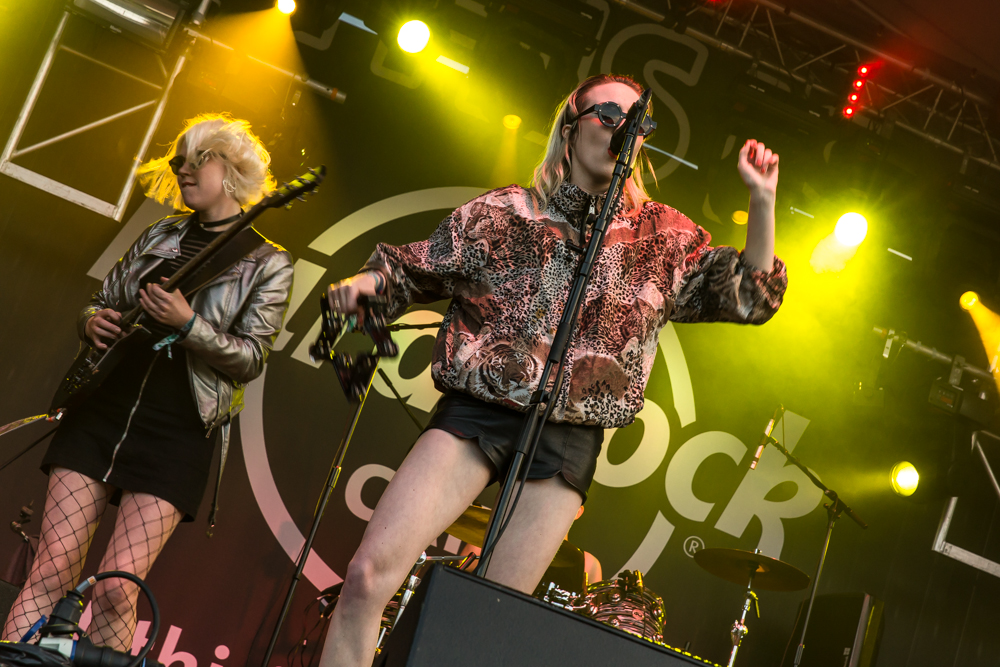 Manchester's alt-punk dark-pop group PINS played the Hard Rock Stage at this year's Isle of Wight Festival. They amassed a large crowd many of whom were waiting for their headline set. They gave a great performance, really engaging the crowd throughout the set and the single 'All Hail' went down especially well. By the end of the set it seemed anyone left not already familiar with them were inspired to catch up ... check out 'All Hail' below: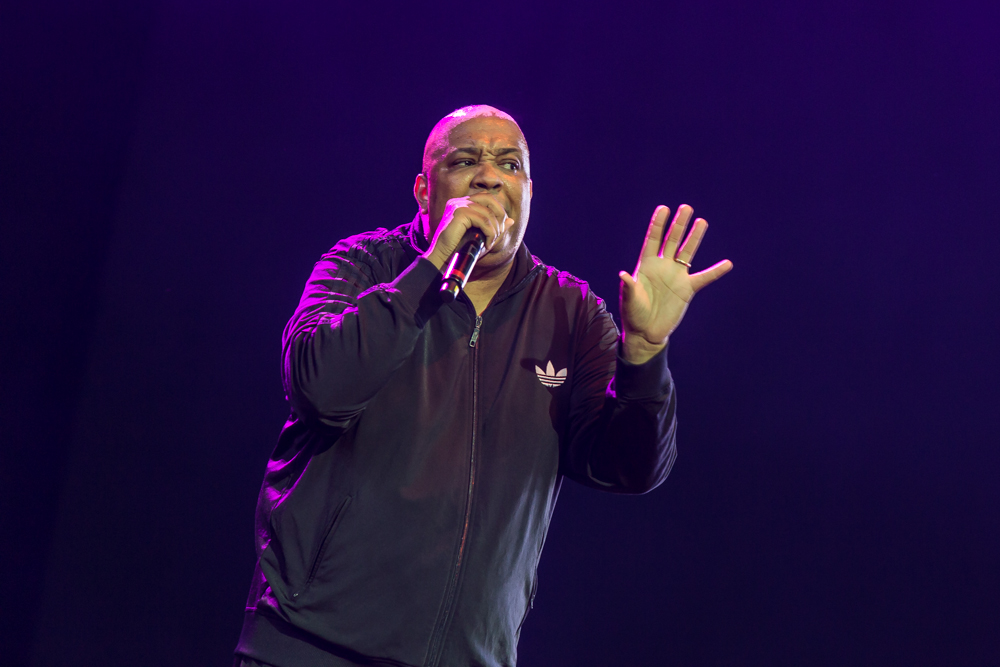 Widely known as one of the most influential acts in the history of hip hop culture RUN D.M.C. put on a great show on the Main Stage on Friday night, performing older songs for their hard-core fans as well as their hits 'It's Like That' and of course 'Walk This Way'.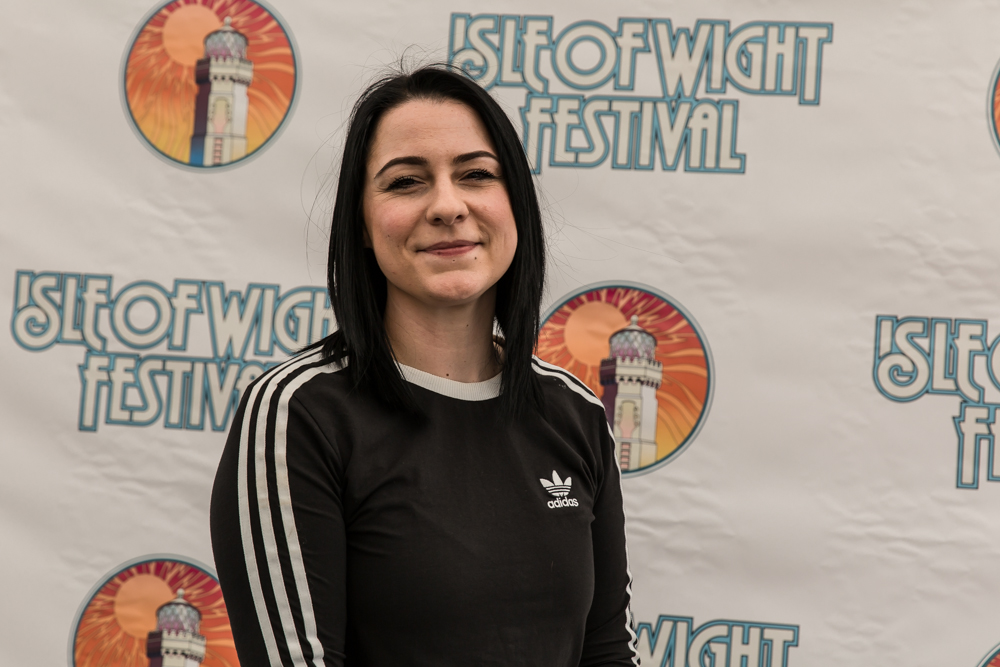 We caught up with Lucy backstage ahead of her set, we cahtted about the fest and what's been going on in Lucy's world ...
So how's musical journey been? "it's been good, my latest 2 records were released on my own record label" so that gives you a bit more control? "Yeah my record label is called control records!" How are you finding the Festival? "Lovely, we just got here but I've actually been here as a punter before, so I love it as a vibe it's just like the most bohemian thing out there" Is it your first time performing? "Yeah, and I was just saying I just love this festival and I feel that its a great place to be playing so I appreciate being asked to play." With your songwriting is there a particular message you are trying to put across, is it storytelling about your life? "Some of it's observations about life, I guess some of it can be interpreted as political but I try and keep the message positive ... about what everybody is facing in their lives" What are your main musical influences? "I love Dolly Parton & Don Maclean, Biggy & Tu-Pac any rappers, I like literally all different kinds of music" What plans do you have for the rest of this year? "I'm going on tour through Sep-Oct, I'm writing my 5th album and we've recently been approved as foster carers so we've been doing a lot of respite care so that's quite hard work." Who are you looking forward to seeing at the festival? "I'm really looking forward to Rag'n'Bone Man and just everybody walking around and seeing what's going on!"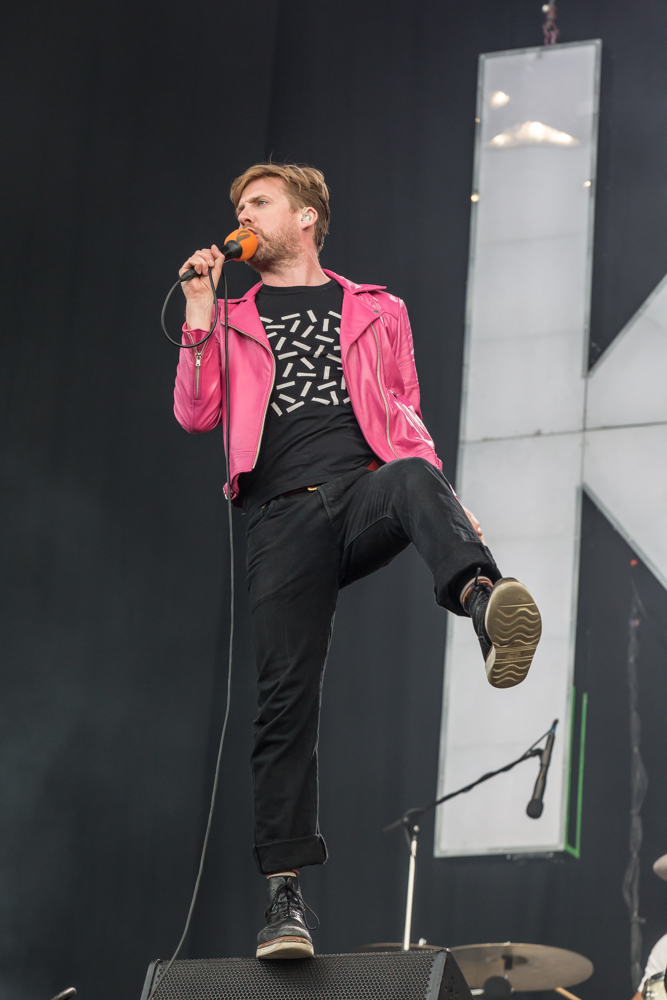 Kaiser Chiefs / Ricky Wilson
The Kaiser Chiefs performed on the main stage on Friday and as if that high energy, entertaining performance wasn't enough, singer Ricky Wilson's appearance at the Old Mout Cider Tent on Sunday was another highlight of the festival for us. Ricky turned up for Rock-eoke (Kareoke with a full band) bursting with all the passion and charisma you'd expect for a main stage crowd in a small tent at the back of the festival. Singing both 'I Predict A Riot' and 'Ruby' to the delight of the crowd, Ricky really demonstrated his natural talent for performing, check out a snippet below: