Hot off the heels of Ash & We Are Scientists "Masters Of The Euroverse" European tour we took in two shows in two days, making our very own W*A*S*H UK experience!
DAY 1 - We Are Scientists - Southampton Engine Rooms
First up on our journey were We Are Scientists ... who incidentally are not actual scientists. We know this to be a fact as they did not wear lab coats nor carry a plethora of pens.
The WAS lads split from their recent tour buddies Ash to bring us two shows in The Hamptons ... Northampton & Southampton (how very exotic). Man Made suitably warmed the crowd travelling down from Manchester to play, their singer made a real effort donning a glittering golden jacket for their set.
Having only seen WAS live once before at Reading Festival we were not sure of what to expect but they certainly delivered an awesome show.
If you've seen any of their comedy skits like "Steve Wants His Money" you'll agree they can be a little on the Shatner side, in a show setting their crowd interaction and between song banter really adds another dimension to the gig experience.
Combining just the right amount of banter to entertain their sense of humour permeates through their narrative style lyrics and totally won over the crowd. Not that they needed to win anyone over, the fans knew their stuff and were enthusiastically joining in with the banter .... Keeeiiith! CHRIS CAIN!!!! Where's Andy Burrows?!!!
Here's a little snippet of Chris noticing the odd venue lighting that resembled villainous sharks as a taster of the calibre of bants:
The crowd were pretty into the new material … they were already more than willing to be part of any dastardly scientific experiment they might be herded into.
We first fell in love with WAS's "With Love & Squalor" for it's great fresh indie rock tunes that have such immense attitude ... not to mention the kittens on the cover - we were SOLD right there (clever marketing ploy). Since the early days there have been so many great albums, "Barbara" and "Brain Thrust Mastery" really cemented them as indie rock legends with their intelligent upbeat indie rock which is what so many love them for.
The beautifully voiced silver fox that is Keith Murray and the one and only Chris Cain in action:
We weren't wrong with our first impressions, the delivery was spot on and with so many tunes to choose from even the uninitiated would recognise you get the feeling they are the kind of band you could very well see multiple times ech being a great and unique experience! With so many catchy riff-a-riffick earworms even the casual listener would be drawn into their vortex of awesome.
Don't take our word for it, check out some videos from the show here:
it's refreshing to see artists utilizing social media to give a really well rounded experience. Consuming the audience with a sense of humour that echoes like a more indie Weezer cannot be a bad thing. They proved they truly are "Nice Guys" with no pretence, a whole lot of bants, great tunes impeccably delivered and ALL the bass. We are suckers for the bass.
DAY 2 - ASH - 02 Shepherd's Bush Empire
Following a sold out UK Spring tour and festival appearances around the globe, Ash were back on the road again in the UK for December. The trio released their latest album Kablammo! which marks eight years since the release of their last studio album.
Having followed Ash since their inception we are a little biased, favouring the older material generallly, quite possibly due to nostalgia, we remember first hearing Jack Names The Planets on John Peel back in the day and thinking What is this?! We love this! and then checking in HMV every week until Trailer finally hit the shops.
With both ASH and WAS the later albums seem to move at a more slowed down, matured pace then the earlier more raw material which on the face of it left us less excited for their live shows but that is to be expected when bands have been cracking them out for 10-20 years! Things change … we learnt to crawl begrudgingly out of the 90's and concede that slower is not necessarily dumbed down. That's what is great about live music you can totally be swayed by the delivery of songs you had previously thought were slight filler on the scale of things.
So for our eleventh Ash performance over the last 20 years we pretty much knew what to expect - in a good way- great passion filled delivery and a selection of older and new material. Never a disappointment Ash delivered as they always do, showing themselves worthy of being so popular for so long.
Here's the set list for the show, you guys missed out if you weren't there! We were especially impressed to see them cover Weezer's Only In Dreams again and Charlotte joining them again for the encore:
Go! Fight! Win!

A Life Less Ordinary

Jack Names The Planets

Goldfinger

Free

Kung Fu

Cocoon

Angel Interceptor

Let's Ride

Oh Yeah

Orpheus

Evil Knievel

Machinery

Shining Light

Girl From Mars

Meltdown

Walking Barefoot

Projects

Wildsurf

Only In Dreams

Burn Baby Burn
So we've recently seen that just after this show Shepherd's Bush Empire closed its doors until at least the new year due to structural issues ... ASH played so hard they broke the venue!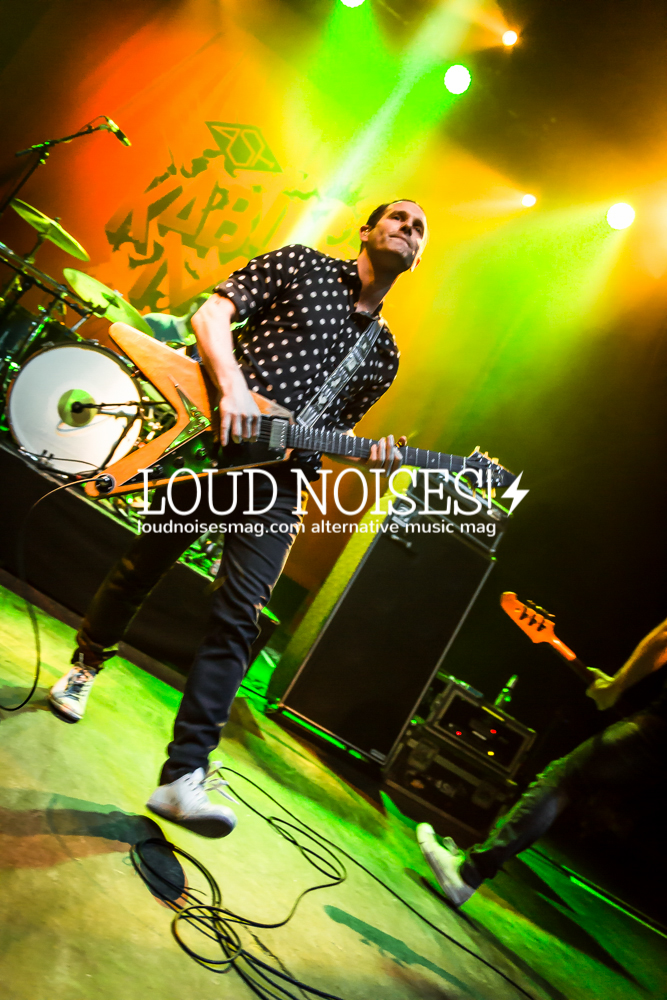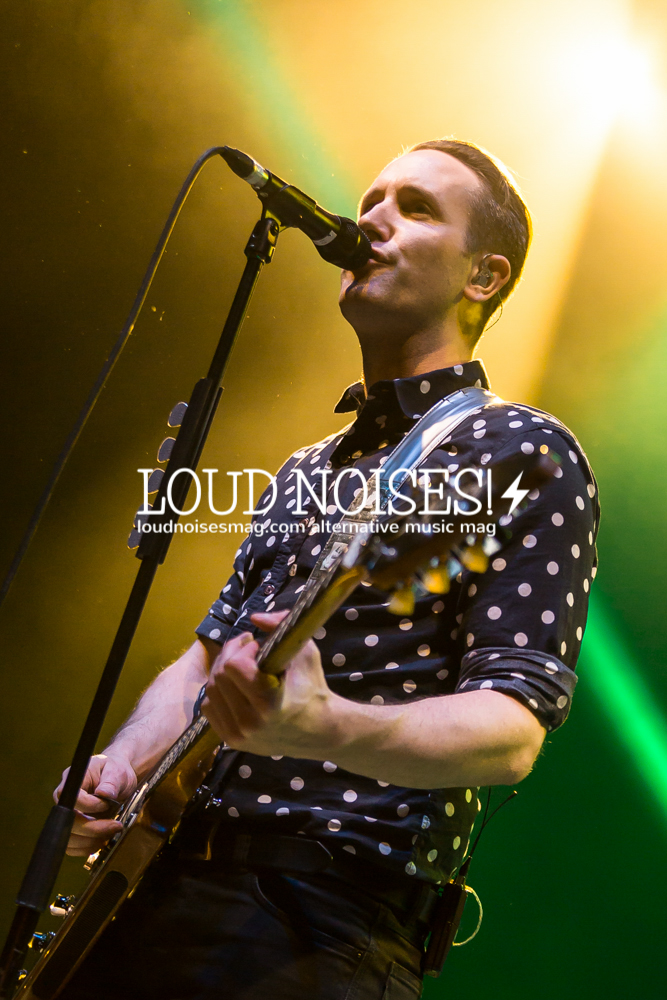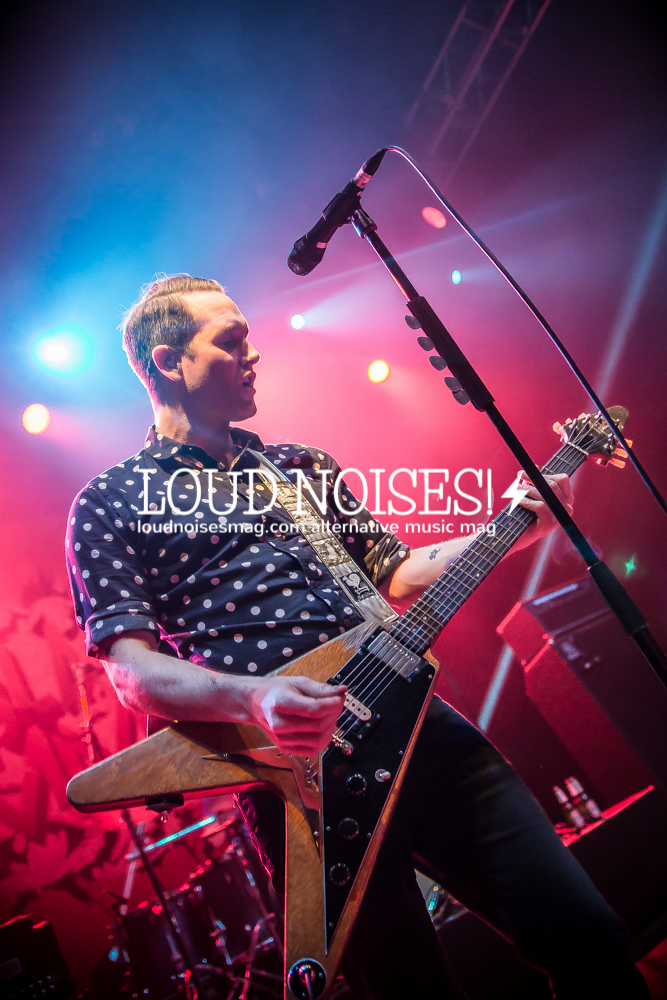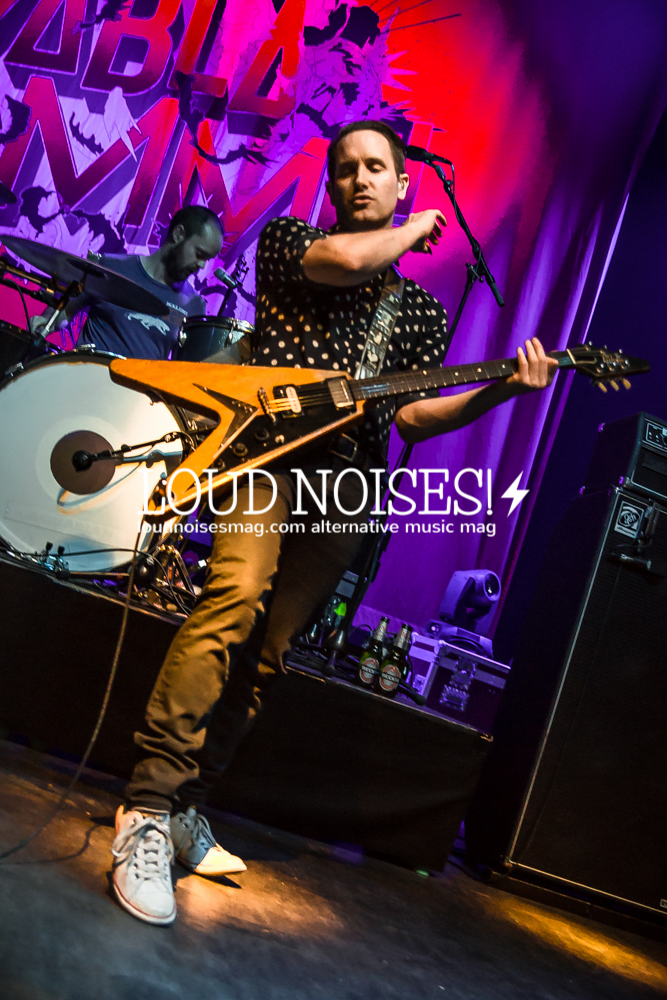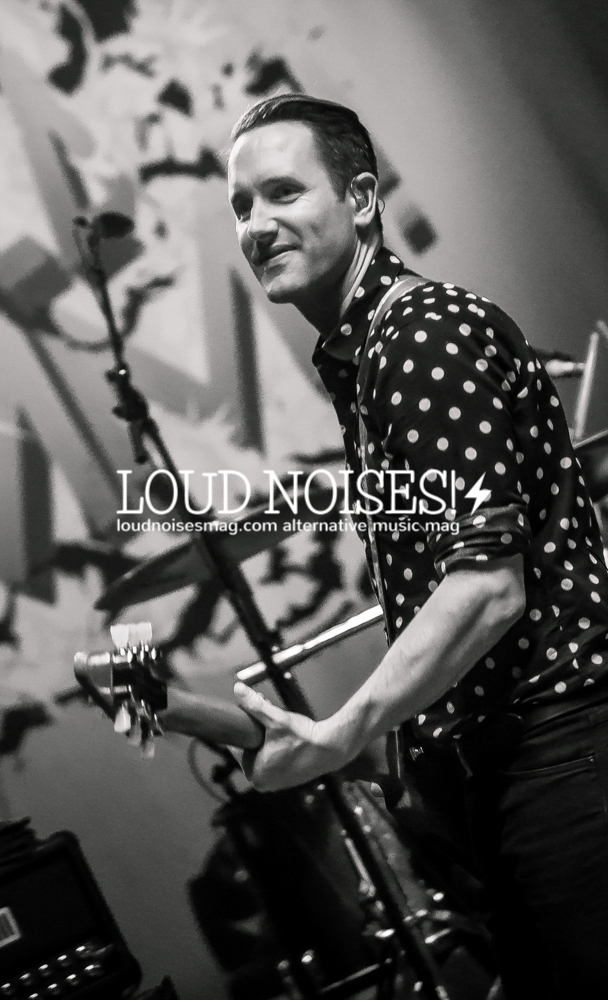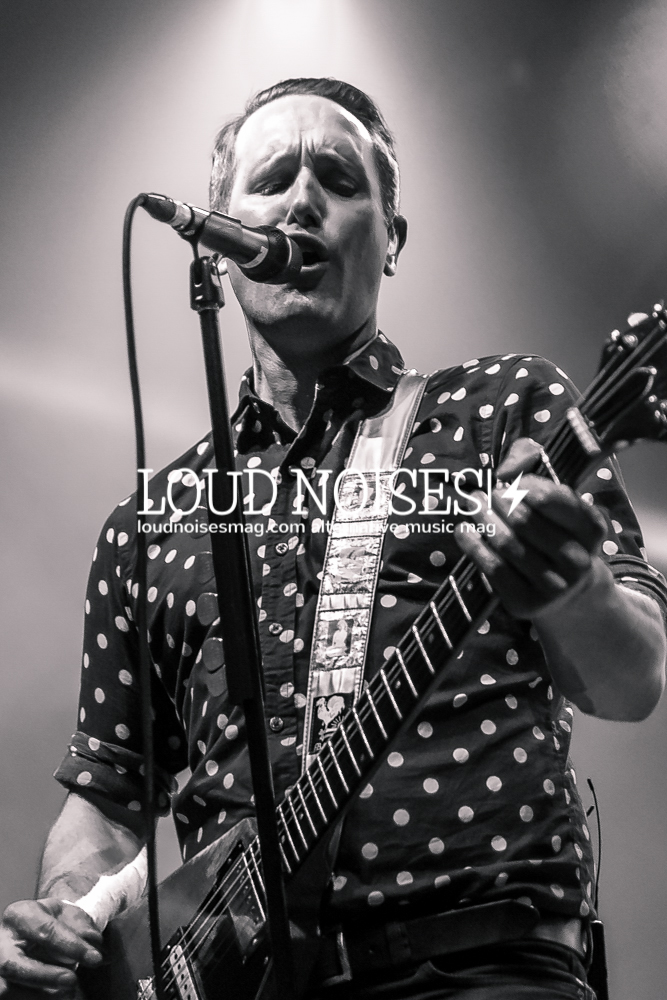 We totally recommend checking out We Are Scientists and ASH live, you'll be in for SCIENCE, sharks, Chris Cain's tash, Mark Hamilton's rock stance ... nights like these where the awesomely talented deliver great shows with such enthusiasm the crowd cannot help but love the experience as much as WAS & ASH blatantly love what they do.